The manufacturing base of Wewins located in Gongming, Shenzhen. Wewins's manufacturer has more than 800 workshop workers(80 of the enterprise), 20+ professional production lines, an independent SMT production workshop, and more than 30 automated professional production equipment to ensure that the production line's production capacity can reach the level of tens of millions,Here are Wewins's manufacturing capacities:
Equipment capability
15 Panasonic & Samsung high-speed placement machines, which can meet the placement production of various packaged electronic products in the communication industry;
Online SPI, AOI, X-RAY, stencil cleaning machine, first inspection detector, and other auxiliary equipment provide reliable support for patch quality;

Real-time PMS(Production management systems):
Production time management (According to the systems data recording to control the production timeline effectively);
Production parameters management(solder paste, reflow temperature profile) (process parameter control management);
QC systems:
IQC system testing(Control self-purchased materials through system);
Anti-wrong material system(Use the anti-wrong material system to control the occurrence of wrong material reloading by staffs, and it can also retroactively control materials through the system);
APL system(The boring brands and suppliers recognized by the factory are included in the system control to avoid the procurement of materials that do not meet the system requirements);
MES system(Monitoring & Traceability Control System):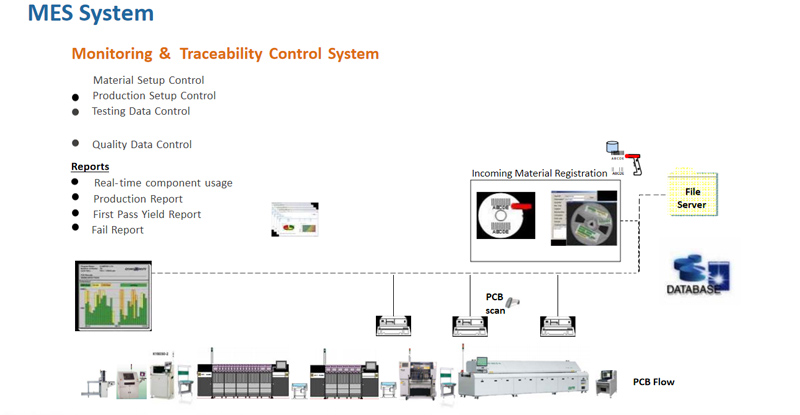 Wewins has a complete quality management system that runs through the entire life cycle of products:
Participate deeply in the product development process to ensure the high-quality output of products in all stages of project approval, trial production, reliability, and production transfer;
Experienced SQE team, perfect supplier management system,ensure the quality of mass production;
Experienced on-site quality team, strong on-site engineering force, audit factory quality system operation, to ensure the reliability of the whole manufacturing process of products! Accepted and passed the audit of outstanding customers in the industry;
As a well known enterprise in the industry, Wewins's manufacturer has cooperated with more than dozens of well-known brands overseas.(Poly/Zyxel/Baycom/Yaesu etc,.) It has produced more than 20 million pieces of various types of electronic devices to different clients over 20 years. The products are sold to major regions of the world(eg., US/MEA/SEA/EU), and the factory has a wealth of customized experience in production.